GINGER STAR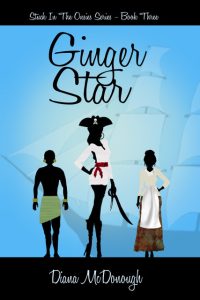 COMING SOON! My third novel, "Ginger Star" is due to be released on December 3, 2022 at Greyhound Idie Bookstore and Fine Art Gallery from 10am to 2pm. It is historical fiction and takes place in 1720 Jamaica when pirates ruled and women did not. You'll meet historical figures of the day as well as follow the lives of two infamous pirates of the Golden Age of Piracy. This story ties back in with "My Mother's Apprentice" completing the trilogy of the "Stuck in the Onesies" series.
---
DELMARVA LIFE INTERVIEW
---
FLORIDA AUTHORS AND PUBLISHERS ASSOCIATION PRESIDENTIAL AWARD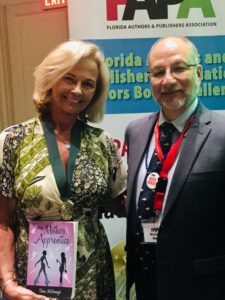 My Mother's Apprentice was awarded the bronze medal for the 2019 Florida Authors and Publishers Association Presidential award. Many thanks for the support of My Mother's Apprentice readers who continue to leave great reviews on Amazon and Goodreads! A special thank you to the My Mother's Apprentice Launch Team who continue to help me get the word out!
Listen to The Florida Writer Podcast: A Good Editor Will Help You Write A Great Book

---
EXCITING NEWS
STUCK IN THE ONESIES
AUDIOBOOK – NOW AVAILABLE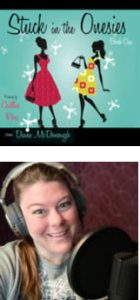 Don't miss a chance to hear narrator, Caitlin Rose, bring Barb and Ellie to life in the audiobook of Stuck in the Onesies. Even if you've read the book, you will LOVE hearing Caitlin's performance.
Only $24.95 or FREE on Amazon Audible! Stay tuned for details on the upcoming Facebook Live Launch Party, with special guests, prizes, and a guaranteed good time.
Click Here!
If you have a book club that would be interested in featuring Stuck in the Onesies or My Mother's Apprentice, please contact me here. If I can, I would love to meet with your club in person or via Face Time.
MY MOTHER'S APPRENTICE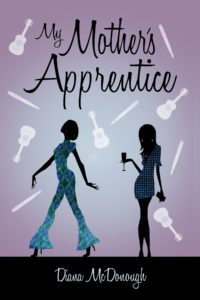 My Mother's Apprentice tells the story of the daughters, Karen and Ginger. Their paths might have been trailblazed by their mothers, but, Karen and Ginger find many to blaze on their own. Karen does a good job as her "mother's apprentice," but Ginger, not so much.
Purchase Here!
---
FAVORITE QUOTES
"It is good to have an end to journey toward; but it is the journey that matters, in the end."
— Ernest Hemingway
"Do the best you can until you know better. Then when you know better,
do better."
— Maya Angelou
"If you bungle raising your children, I don't think whatever else you do matters very much."
— Jackie Kennedy
"Writing is about hypnotizing yourself into believing in yourself, getting some work done, then unhypnotizing yourself and going over the material coldly."
— Anne Lamott