Diana decided to write Ginger Star many years ago as a result of all of the years she spent doing mission work and vacationing on her favorite island, Jamaica. Writing conferences always said to "write what you know," so she did. The idea of Adria and the Ginger Star plantation was birthed while she was doing her favorite thing, hanging in a hammock on the island of Jamaica.
Diana's love of historical fiction was birthed many years ago when she read John Jakes' Bicentennial Series, The Kent Family Chronicles. She decided to learn to weave historical figures into her stories, so she used pirates and other famous people of the period.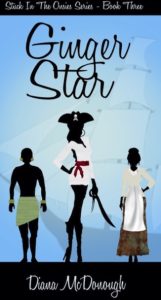 A brief description of her historical fiction novel, Ginger Star:
It's 1719, the Golden Age of Piracy. Ronnie, a female stowaway on a pirate ship, and Amari, a soon-to-be-sold African, escape to the shore of Jamaica. Their lives collide with Adria's, a plantation owner's daughter, who gives them refuge and suggests Amari go to live with the Maroons, a tribe of escaped slaves, in order to elude the auction block. Ginger Star reveals ugly truths about piracy and plantation life while dealing with women's issues, some of which still haunt us today. Ginger Star is a prequel to the Stuck in the Onesies Series and a stand-alone work of historical fiction.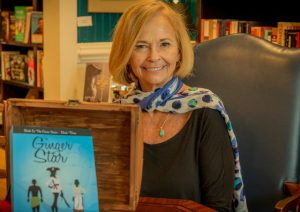 ---
Diana McDonough crafts a novel replete in Jamaican history, the atmosphere of the piracy that swirls around disparate lives and changes them, and the follies of men and women who engage in intimacy and dreams that prove futile.

Guilt, the reality of closely-held secrets that will ultimately prove impossible to keep, and Amari's increasing involvement in a type of warfare that threatens not just freedom and status quo but the fabric of society and its expectations and perceptions keep the story riveting and multifaceted.

Ginger Star's story of prejudice, redemption, time, and love is highly recommended for libraries interested in thought-provoking tales of the Caribbean and lives that evolve into new possibilities.
---
Book Launch for Ginger Star at the Greyhound Bookstore in Berlin, MD.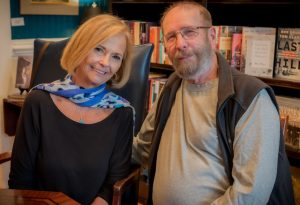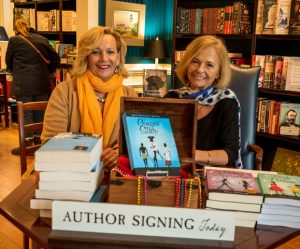 ---
Historical images of Ramble House:
Ramble House is a true British Great House (plantation) located in Claremont, Jamaica and was an inspiration for Diana as she wrote Ginger Star.  Diana spent a lot of time there on mission trips helping with the Jamaican Christian Training Center since 1995.
---
Readings of Ginger Star:
Diana was honored to be asked to do a reading from Ginger Star at Georgia State University (while she was working on the manuscript) at an event with the Maroon dancing troupe from Nannytown, Jamaica.
---