August,2005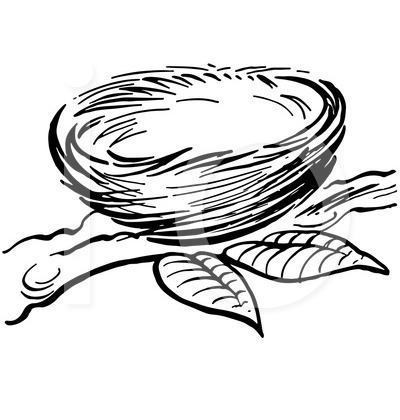 As our last child prepared to go off to college, my husband, Jeff, was dealing with empty-nest syndrome. Adam and Cameron were grown and gone. Now our "little girl" was leaving for college. There must have been something wrong with me because I found myself plotting. I could move my office from the family room to the boys' old room, turn Mandee's room into a guest room, and redo the kitchen. I married when I was 17, so I was ready for this new passage of life. After all, I was only in my early 40s; early as in not yet "mid." After years of little league practice every day, games on Saturday, doctor visits, PTA, a full-time job, endless housework, and a husband who thought putting his clothes in the hamper was pitching in, I appreciated the thought of childless adulthood.
      We soon discovered life as a childless couple was great. Jeff adjusted quickly. No need to shut the bedroom door. The house stayed neat and clean with little effort. I no longer had to hide my private stash of chocolate, except from myself. I was so excited when I got the laundry done in just one afternoon. The last time I'd caught up on laundry, Jimmy Carter was president. Then there was the extra money that seemed to appear in the checkbook each month. There was more money to spend on us. What a drag, right? If this was "empty nest syndrome," it worked for me.
For the first time, I had a guest room that was freshly painted with matching wallpaper and bedspread. We no longer had to sacrifice our bed or bribe a teenager to evacuate to the family room when company arrived. I moved my office from the family room into the boys' old bedroom. The boys were in shock. Kids get weird when you act like they've really moved out, don't they?
Another first – I could purchase furniture I actually liked, and not because it was practical and could take the abuse the kids would dish out. I bought a dining room table with a glass tabletop. I didn't have little kids to fingerprint it for me. I could get used to this.
Life was good. Every time I bragged to someone about how nice life was for a childless couple in their 40s, some insightful friend would warn me, "Don't get too used to it. They always come back." Not my kids! We raised them to be independent. Besides, we told them we moved to Florida, didn't we?
Just when Jeff had managed to adjust and we'd settled into our new lifestyle, our daughter, expecting her first baby, moved back at my insistence when circumstances left her alone in her pregnancy. I couldn't believe our Christian family was facing such a crisis. But, as always, God was faithful and He walked us through this time of confusion and hurt. I was reminded that He wasn't there to make the problems go away, but to walk us through them. And walk us through, He did.
I assured my daughter and husband there was no other alternative than for her to move back home. After all, the baby needed a father figure every day, not just once in a while. While I knew that line of thinking was correct and proper (I was a big Dr. Laura radio listener), I didn't realize until too late I'd neglected to lay down a few guidelines first. Guidelines like, we only have babies that sleep through the night beginning in the hospital, and it goes without saying, we all clean up after ourselves. What was I thinking? "Goes without saying?" Had I forgotten what her dorm room looked like?
Mandee's pregnancy progressed and before I knew it, the time had come to attend childbirth classes. Suddenly, the realization hit me. We were having a baby! The little fellow was on the way, getting ready to take up residence in the childless couple's pad.
I did, however, discover that I much preferred the role of coach as opposed to birth-giver. After 18 hours of labor and an epidural, Clarke gave us a scare and came into our lives by emergency C-section.
We had remodeled the family room for mother and son to share. This way, all the baby stuff could stay in one part of the  house, leaving the rest intact. At least that was my plan. Of course, it was tough for Mandee to get any sleep in the same room as the little guy, so she took up residence in the guest room. Just one of my short-lived luxuries.
Never had our house seemed so small. Even when we'd had three teenagers at home, there was plenty of space. I'd forgotten babies are born with an entourage of equipment attached right to the umbilical cord – playpens, swings, bassinets, bottles, sterilizer, linens, furniture, and toys. Suddenly, my childless couple's hangout had turned into Romper Room and I was Miss Connie. It was okay, because Dr. Laura said so. But, where was Dr. Laura when you needed her? Was she going to show up on Fridays and clean the house? She never did, just so you know.
Before we knew it, the little guy had stolen our hearts. Who were these giggling goofs we'd become? Again, we found ourselves chasing after a toddler when Mandee would be off to college or working at her part-time job. My only regret is that I'm not the one that made all the money on the bumper sticker that said, "If I'd known how much fun grandchildren were, I would have had them first!"
Clarke is now over two years old. Life without him would be hard to imagine. But, with Mandee's impending marriage in just a few months, we'll soon have to go through empty-nest syndrome again. It will be very different this time, much tougher. I have to keep assuring Jeff that the little guy will be spending as much time with Grampa as anyone. After all, the newlyweds will need time to themselves, right?
I've learned that surviving life can be somewhat of an art. For starters, you have to try not to take things too seriously. Things like fingerprints on the French doors stand for a little one I love and who loves me unconditionally. Toys all over the house means we have more than we need, when all we really need is each other. Stains on the carpet mean you buy a user-friendly steam cleaner and pretend it's not an extra chore.
Surviving the challenges we face in life can be overwhelming, especially when we thing we've already got it all figured out. Happiness comes when we accept that we'll never have it all figured out. Knowing that God is there to walk us through whatever comes our way is certainly comforting, but seeing how He brings happiness and joy in the midst of adversity is truly amazing.