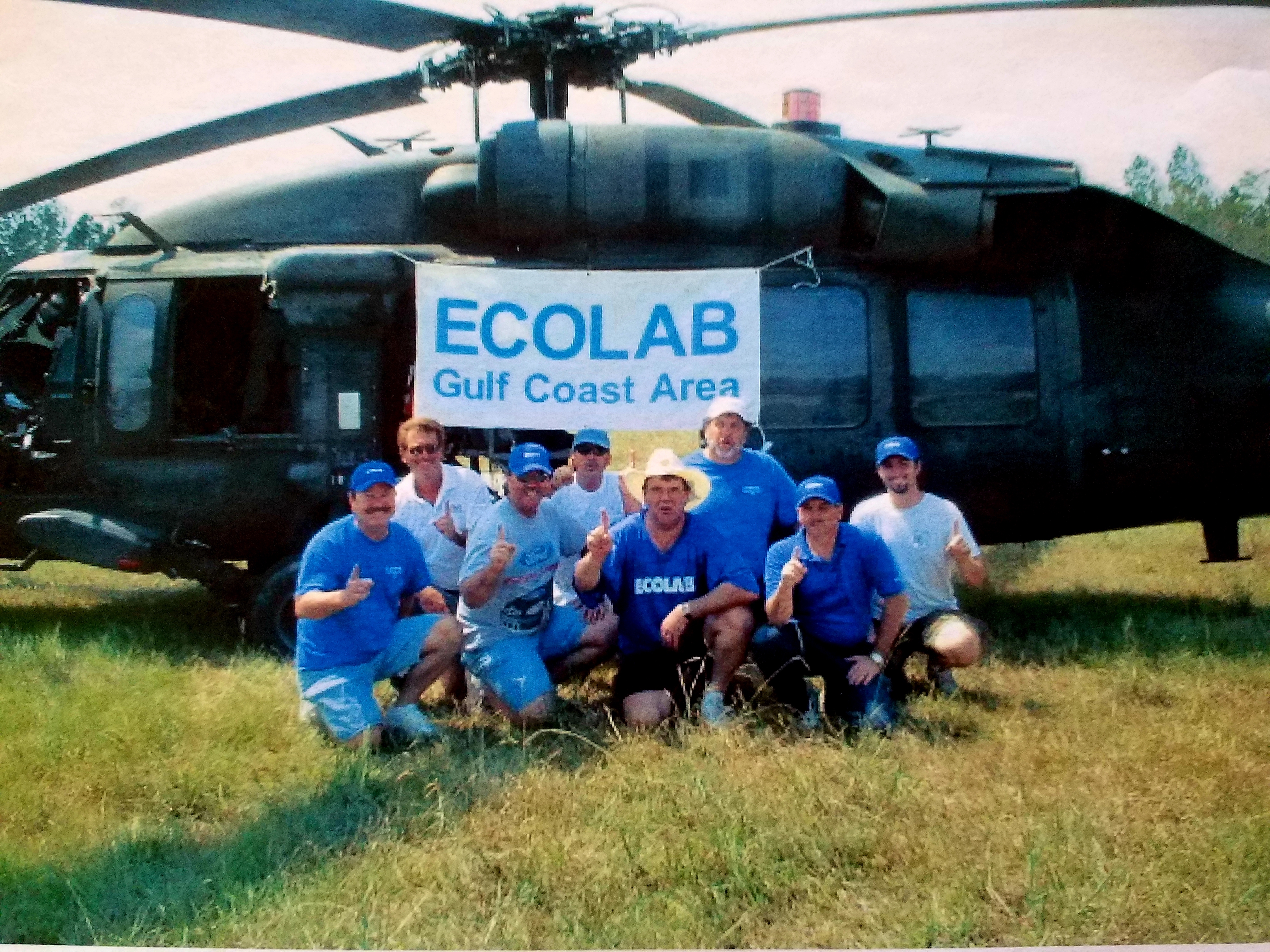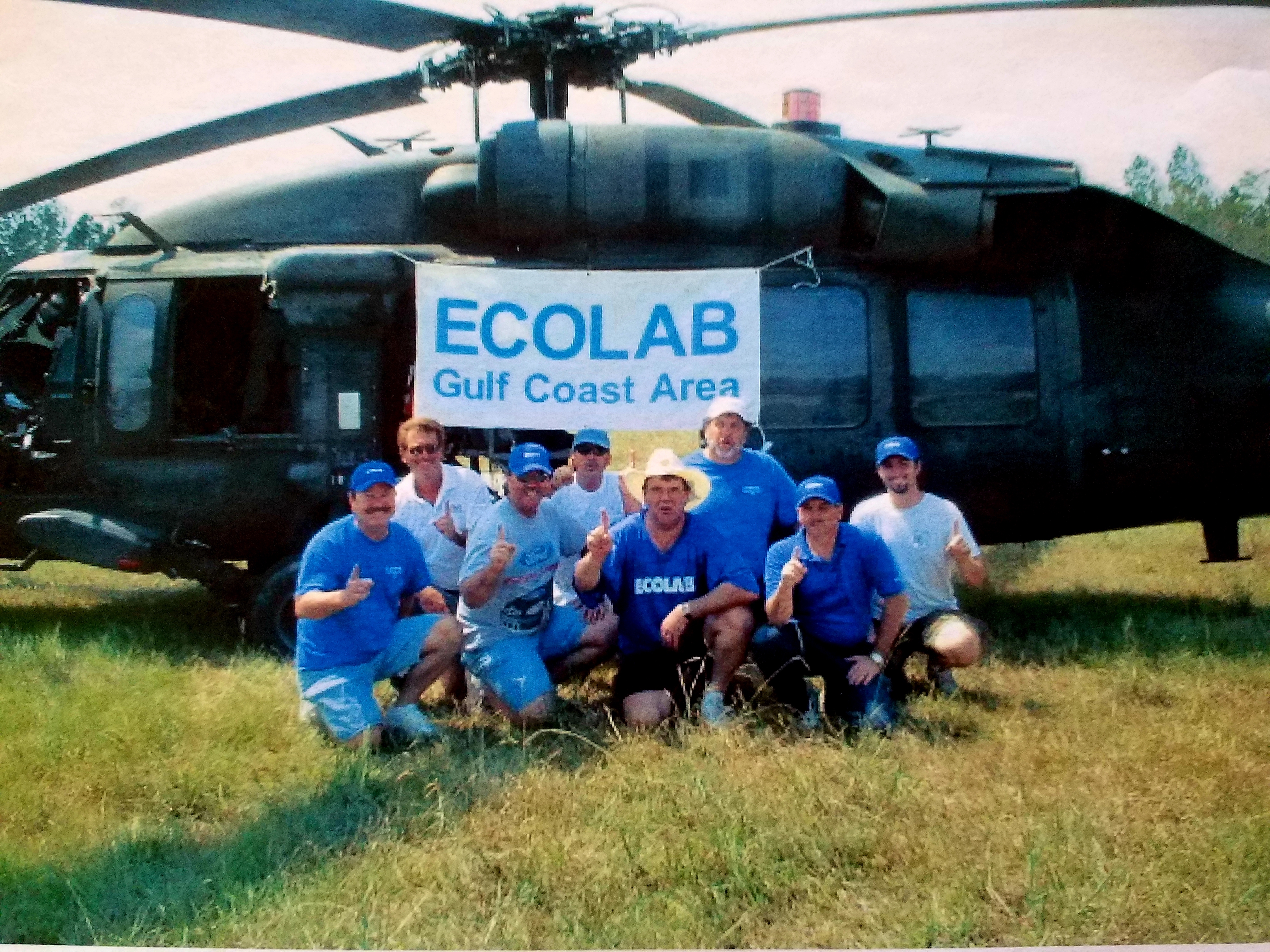 My husband, Jeff, and our sons, Adam and Cameron, decided they would go to a local auction to see if between the three of them, they could get a good deal on a pull-behind camper we had seen on the lot. Driving down the road, my phone rang and it was Jeff, "The camper we saw on the lot was in really bad shape, so I didn't bid on it." I was secretly happy to hear that, thinking the savings account was off the hook.
"But," he continued, "there's a 34 foot RV, the kind you drive. What's our budget for that one?" My heart sank. So much for the savings.
"I don't know," I was stalling, "What do you think?" Jeff handed the phone to Cameron who put his seal of approval on the condition of the camper. It even came with a trailer that would enable us to tow our car along on trips.
He told me how much it would most likely cost. He was probably holding the phone away from his ear waiting for me to comeback with a resounding, "No!" I pointed out to the boys that they were spending their inheritance, but they were fine with that.
We bought the RV and started taking weekend trips all up and down the Mid Atlantic seaboard. The memories were piling up with the grandkids. It was by far the best money we'd ever spent.
A few years later, I received a phone call as I was pumping gas into my company car.
"Mom, it's Adam!" I stopped dead in my tracks at the sound of my Blackhawk helicopter pilot son's voice. He was in New Orleans flying a humanitarian mission in the aftermath of Hurricane Katrina.
"Adam, what's going on?"
"It's crazy here, Mom!  I'm flying my butt off and they're shooting at us!  Pray for me, Mom!"
Shooting? Why would anyone be shooting at my son?  He'd done a tour in Afghanistan and Iraq and was now trying to rescue folks from rooftops and deliver needed food and water.  When he called two days earlier to let us know he'd be deploying to New Orleans, my motherly instinct had immediately kicked in.  "Watch out for downed power lines," I'd warned him knowing it would be tough for them to accurately chart the airways in the midst of such chaos.  Silly me, I forgot to tell him about dodging bullets.  What bullets?  Who's shooting at my kid?  A chill worked its way up my spine.
"It's like another 9-11, Mom.  It's awful.  The city's 80 percent under water!  We're trying to drop drinking water to them, but they're shooting at us!" his voice wavered, just a little. I'd heard about the chaos in New Orleans after Katrina, but didn't realize how serious it was.
"It's okay, Hon."  He needed reassurance.  "I'm so proud of you and you're already in our prayers.  Can't you feel them? You're gonna be fine."  I prayed God would help me engage my faith so I could believe my own words.
"Can you call Andrea and let her know I'm okay?" He hadn't been able to reach is wife. "I love you, Momma," he reminded me. I choked up right as the line went dead.
I was back in "Iraq mode," and prayed for Adam's safety every time I thought of him. Sometimes I wonder if God gets irritated at me for repeating myself so often. I sometimes wonder if he has a "duplicate" file for our prayers.
To make a long story short, things calmed down and Adam was able to run his missions safely.  My husband and I decided to drive our motorhome to New Orleans and loan it to an family that had lost their home (a coworker of mine at Ecolab).
In God's always incredible timing, He made a way for Adam and Jeff to have a brief reunion in the midst of the craziness in New Orleans. Adam made arrangements with the approval of his superiors to fly some reporters to a nearby regional airfield and met Jeff there with the motorhome.  It was a great time of reunion for father and son and a true vision of Ecolab, an American company who cares for its own in times of need.
I knew how much the reunion meant to Adam and Jeff, but no clue of the significance for the Ecolab employees who had been hit by the storm.  Six months later, I attended an Ecolab management meeting in New Orleans and was, to my surprise, honored by my coworkers for the loan of the motor home. I was overwhelmed by their response.
In true Ecolab fashion, there was an awesome tribute to our coworkers in New Orleans that had weathered such incredible devastation only to pull together and help each other.  Pictures filled the huge screens at the front of the meeting room along with the personal stories of loss and camaraderie that is so often lost in such a big company.  Many of us found ourselves reaching for tissues as unexpected tears fell. Katrina continued to bring people together a long time after she'd made her exit.
The RV stayed in New Orleans for six months. When Jeff's health started to be a challenge, we parked the RV permanently at a campsite on Chincoteague Island, Virginia We added on a deck and a couple of hammocks in the yard. Anyone that knows me, realizes a hammock is my favorite way to "hang out." We had a great time in the camper, rode our golf cart all over the island, went to the beach, steamed crabs, and cooked out with friends and family.
A few years later and ten years after Katrina, Jeff passed away and I was left with the motor home. A nor'easter blew through the January after Jeff passed, and knocked down a tree that took out the shed and golf cart. The RV was spared, but the stress of it all was just too much. My kids weren't interested in holding onto the RV, so I put it up for sale. Nobody wanted to take on the $4,500 lot rent.
A family bought the RV and it was obvious they were excited. It made me feel good to know that once again, folks would be making memories in our camper. For a couple summers I watched the new owner post pictures on Facebook having fun cooking out and enjoying their new summer home.
This past summer, my grandson and I drove to the campsite to take a trip down Memory Lane. What we found were weeds growing up everywhere. It was obvious no one had been there for a long time. I immediately suspected that something had gone wrong for the new owners. I checked her Facebook page and it was obvious her husband was battling an illness. We never know when our "good old days" might be numbered.
One thing I've learned as the years pass, is that I need to recognize and enjoy the "good old days" while they're still happening. But even more so, coming to recognize that every day is a "good old day," whether I'm sitting on a beach or in my living room, is even more important. Some days are just more memorable than others.
I've been retired from Ecolab for three years and Jeff's been gone almost five years now.  Many good old days have come and gone, but I'm learning to live in the one that's taking place today.